See on Scoop.it – Complex Networks Everywhere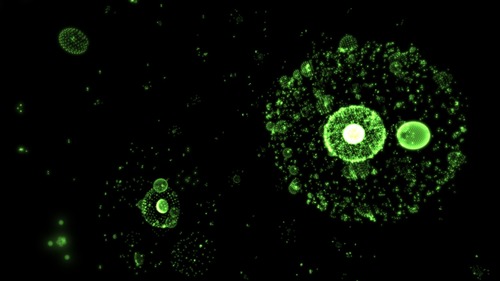 Network Science Course Website
See on barabasilab.neu.edu
Extracted from syllabus:
PHYS 5116: Network Science
Lecturer:
Prof. Albert-László Barabási
Textbook (Recommended):
Linked – The New Science of Networks, Albert-László Barabási. Perseus Publishing
Networks – an Introduction, Mark Newman, Oxford University Press
Course description and objectives:
The course is an interdisciplinary course, focused on the
emerging science of complex networks and their applications. The material includes the mathematics
of networks, their applications to biology, sociology, technology and other fields, and their use in the
research of real complex systems in nature and in man made systems. The students will learn about
the ongoing research in the field, and apply their knowledge in the analysis of real network systems,
as the main objective of their final project.
Link to website: http://barabasilab.neu.edu/courses/phys5116/